Danger signal "The immune system" is abnormal.
Posted: Wed Jan 13, 2021 7:57 am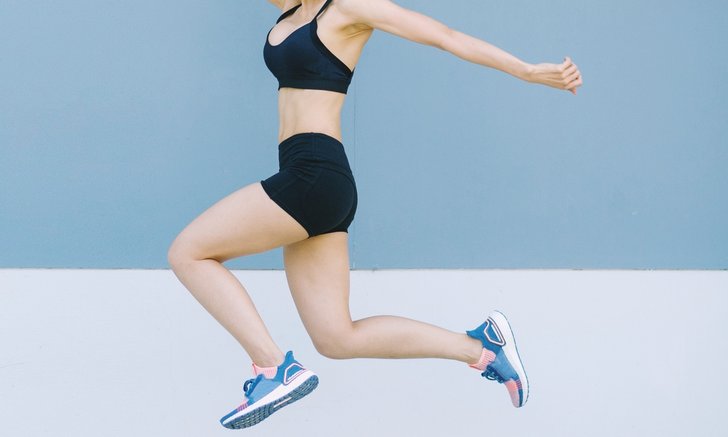 In an age full of sickness and pollution that can cause sickness The Immune System is the body's mechanism as the first line of defense against disease and preventing infection. Or when it comes off The immune system will try to destroy foreign matter. Quickly and efficiently
When the body is infected or directly received the disease The immune system produces proteins called antibodies (Antibodies) that have antitoxic effects. Making the patient even with a gradual symptom Better respectively
Type of immunity

The immune system is divided into two broad categories:
Innate or natural immunity or protection on the skin or mucous membranes, including physical, chemical and genetic mechanisms such as skin, epithelium, stomach, tears, saliva, defecation, urine and sweat.
If the foreign matter escapes through The immune system performs a cellular chemical reaction, such as white blood cells, to lead to a bacterial ingestion process. (Phagocytosis) or moving white blood cells. Neutrophilic granulocyte (phagocyte) causes inflammation. (Phagocytosis) or pain, swelling, redness, heat
Specific immunity (Adaptive or Acquired Immunity) Specific immunity that occurs after exposure to a foreign body. In the case of both protection classes, pathogens cannot be excluded. The body responds to a specific pathogen through white blood cells, with B lymphocyte cells producing antibodies and T lymphocyte producing T cells that can produce a wide range of responses to both intracellular and extracellular pathogens.
Specific immunity can recognize pathogens. Makes a quick response to the latter. It is effective and has greater volume than first response.
Some people stay strong for a long time. Will be sick once While some people get sick easily This is because a person's immunity is different. However, improper lifestyle can also destroy your immune system, such as not getting enough rest. Do not exercise Cumulative stress And eating unhealthy foods like sugar and eating less fruits and vegetables leads to a lack of minerals and vitamins that help strengthen the immune system.
Find out 4 symptoms that do not seem serious. It could be a sign of a serious disease. From a malfunctioning immune system
Severe inflammation of the joints, especially the fingers and toes Morning stiffness longer than an hour may be a sign of rheumatoid arthritis, which is caused by a malfunction in the body's immune regulation (autoimmune disease). Destroy and cause disability Or the immune system destroys cells and tissues One of those diseases is autoimmune disease. Commonly known as Phum Phuang disease
The skin looks red. White scaly A red rash Inflammation of the skin The skin is so dry that it breaks and bleeds. Flaky scalp Thickened fingernails and feet, dimples, joint pain, and joint swelling. And it also makes the patient have pain, itching or a burning sensation around the skin. Known as Psoriasis is classified as a non-communicable disease.
Lower back and hip pain, accompanied by a stiff back or a feeling of attachment in the area Chronic for months or years You may feel pain or discomfort in other areas, such as your back, buttocks, shoulder joints, joints between the spine and pelvis Some people have frequent recurrent eye inflammation.
An early sign of ankylosing spondylitis (AS: Ankylosing Spondylitis) is caused by the body's immune system malfunctioning in differentiating body tissues from foreign bodies. It is found in men about 3 times more than women and occurs between the ages of 15-30 years. This disease has a low incidence. Not many people know this disease. Causing delay in receiving treatment
Abdominal pain, diarrhea, blood and mucus Chronic colitis Gastrointestinal disease signs (Inflammatory Bowel Disease: IBD) because the immune system sees that food Harmless bacteria and viruses present in the intestine are foreign and are trying to limit them. Chronic inflammation
It can be seen that diseases associated with the immune system have a greater variety of symptoms than we may think. Which will affect the inflammation of the joints Skin disorders Inflammation of the spine leading to disability Including chronic abdominal pain Few of these diseases are known to their origin as the immune system. It often causes an expected diagnosis and delayed treatment. Therefore, if diagnosed how quickly The likelihood of a full recovery has only increased. Reduce suffering and promote a better quality of life.
Subscribe here to never miss any good news:
ทางเข้าjoker